Vito @ The Flower Shop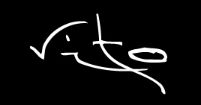 Vito is another one of those bands that have recorded a 7" for the Flower Shop limited edition 7 inch series. And they're also currently working on a full album which will be released on the Flower Shop label later in the year.
Judging by the 2 Vito tracks I've just added to the Radio Blog, this might turn out to be a very good record. Do check out 'San Fernando'.
More Vito info at
www.vitomusic.co.uk
BTW, Vito will be playing a gig with label mates La Merika in Cardiff at the end of July.