Vito @ MySpace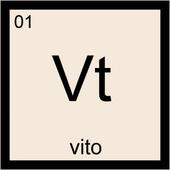 Vito have started a MySpace site right here:
www.myspace.com/vitotheband
There's a new track on there called "Rejoice" and the announcement of the release of their debut album 'Make Good Areas Disturbed' on the Flower Shop Recordings this spring.
As mentioned on the main site, Vito will be touring with Sophia in April. The shows will open with a support set from Vito. Following that, the Sophia set will be split into a solo acoustic set and a shorter electric set with Vito as the back-up band.
I've read the Vito bio on their MySpace and I just hope they'll be able to spell the name of their label boss right before the start of the tour. ;-)