Norwegian TV commercial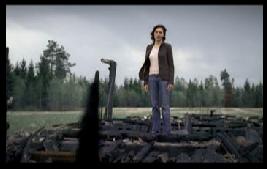 If you've visited the
sophiamusic.net
forum before, you might have seen an entry about a TV commercial for a Norwegian insurance company called Gjensidige Nor. That commercial uses the music from Sophia's 'Another trauma', the last song on People Are Like Seasons.
After a bunch of Google searches and some further detective work I finally managed to track down the commercial. It was made by Fantefilm and is called 'Maria'.
There's always some controversy when 'credible' musicians sell their music to commercials, but personally I don't really care. It doesn't ruin the original song for me. And I can understand why they do it too. Considering the current state of the music industry, big heaps of cash are probably very welcome for any musician. I personally don't mind big heaps of money either!
Anyway, you can check out the commercial here:
http://www.fantefilm.no/nyshow/video/Maria.mpg
PS I changed the 'comment' settings of the blog so from now on you no longer have to register in order to post a comment. (I hadn't noticed that under the default settings you had to register.)